PLUMBING
While the art of plumbing hasn't changed significantly since R.H. Lapp himself first went door-to-door in 1929, our ability to handle industrial and commercial jobs has. We provide commercial and industrial plumbing services, with many jobs we design and install requiring as many as 250 plumbing fixtures. Our average plumbing job exceeds 100 plumbing fixtures installed. That average translates to jobs of considerable size, such as schools, hospitals and industrial centers.R.H. Lapp Mechanical Contractors can handle a plumbing job of almost any size, both because the company taps its 90 years of experience in the field and hires only the best Maryland state registered journeyman plumbers in the business. All R.H. Lapp plumbers and pipe fitters complete an intense five year apprenticeship training program operated through Plumbers and Pipe fitters Local 489. Our plumbing employees average 8 to 10 years with the company, with some having been with R.H. Lapp for over 25 years. That's invaluable experience put to work for each client  served, experience many other mechanical contractors find hard to match.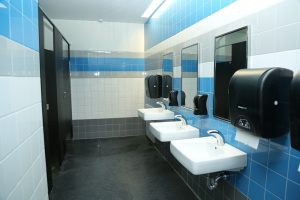 AIR CONDITIONING HVAC
If plumbing hasn't seen many changes over the last 90 years, heating, ventilation and air conditioning have undergone a revolution. And remaining abreast of those changes or  even ahead of them has enabled R.H. Lapp Mechanical Contractors to remain on the cutting edge of industrial and commercial HVAC system installation. Our investment in a Plasma Cutter allowed us to drastically reduce time spent creating duct work. The computer generated cutter not only quickens fabrication time, it also will  slice material as tough as 3-inch thick steel. Another mechanization that enriched R.H. Lapps' reputation as a leader in the industry was our purchase of a TDC Machine, which essentially enables the company to create airtight joints in all duct work. That means savings in terms of energy usage by clients, and in wear and tear on heating and air conditioning units. The systems created and installed by R.H. Lapp Mechanical Contractors range from hot water and forced air to VAV Systems, or Variable Air Volume Systems. Done with either hot water or forced air, VAV Systems allows each individual office or room in a commercial or industrial building to have its own temperature control. We also insulate all systems we install, including plumbing and HVAC. That's invaluable experience put to work for each client served, experience many other mechanical contractors find hard to match with R.H. Lapp.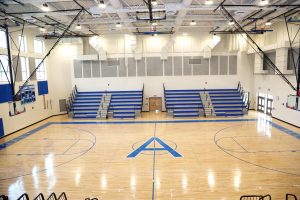 Sheet Metal

The area leader in Sheet metal fabrication, R.H. Lapp is able to provide top quality duct work on site at our 12.000 square Sheet Metal Shop. This shop at R.H. Lapp keeps us ahead of the competition with our ability to produce custom pieces made of Stainless Steel, galvanized steel or aluminum. Having this shop on site also allows us to guarantee the quality of the products we use for one full year with the additional guarantee that it is backed by a highly trained staff ready to service any system installed by the company.